Easter is meant for family, and Storms Resort is all about family celebrations
Come enjoy time with your family at Storms Resort over the Easter holiday. Enjoy an outdoor meal, and space to celebrate as a family.
Come Dine and Sleep With Mother Nature
Get healed and soothed by the cold air ,the dark night, the bright stars and the warm fire.
Come Camp, Wed and Conference at Natures Best
We offer wedding grounds with outdoor kitchens, Recreation activities, Conferencing, and a wide range of accommodation to choose from.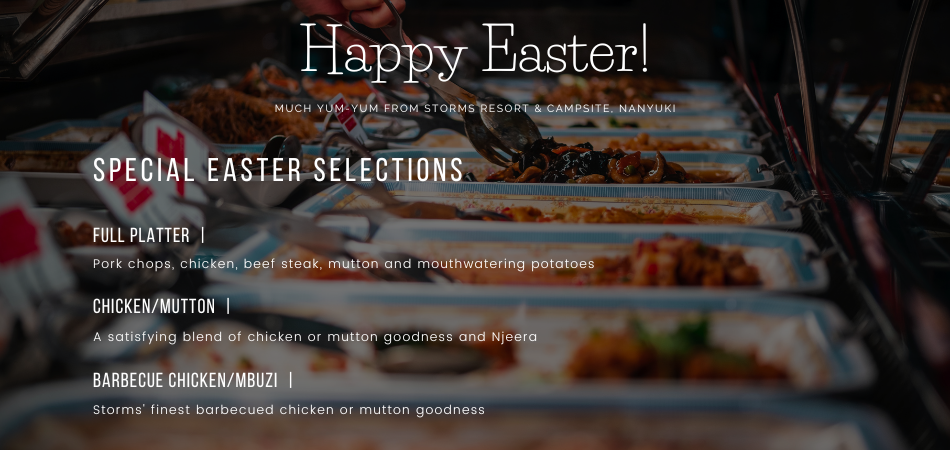 Resort Accomodation
Our eco –friendly camp has both permanent and non-permanent structures situated along Nanyuki River.
We have 3 two bedroomed cottages 17 spacious permanent rooms, 4 executive tents, and 6 luxury mud huts  giving you real bush experience with glorious views of Mount Kenya.
All the rooms and executive tents have en-suite bathrooms with flush toilets & hot showers
ROYAL FACILITIES
We all live in an age that belongs to the young at heart. Life that is becoming extremely fast,

Restaurant
Storms Resort has a one of a kind restaurant featuring the finest cuts of meats and with premium drinks in a African themed setting.
Rent a bike
Ride through bush tracks, over dams, alongside mountain ranges and through dry grounds.

Wedding Grounds
An ideal place to celebrate the wedding ceremony, and the reception, should cater for the couple, the family and friends' needs.
Satellite Tv
Watch all your favorite shows and watch live matches just as you would from the comfort of your home

Team Building
We offer team building activities, helping increase contribution and creativity in your team

Barbeque
Enjoy a range of flame grilled dishes with our homemade sauce  with a wide range of side dishes to choose from!
About Us
A home a way from home gateway, Surrounded by natural vegetation. Exceptional views of mount kenya. Storms resort is 16 km out of Nanyuki town (on the Nanyuki – Doldol road). Neighboring the Ol-pejeta conservancy, Lolldaiga Farm house and Mount Kenya. The main lodge is located on the banks of the Nanyuki river and hosts both indoor and outdoor restaurants and bars. We have plenty of activities such as mountain biking, hiking, bird watching etc.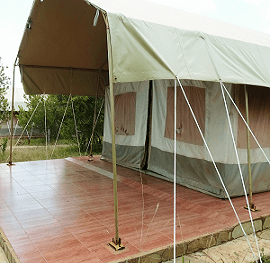 Our Happy Clients!
Testimonials
I love out of city hotels and their local flavor and culture. I also love the comfort and amenities of big chains. This is the best of both worlds. On line reviews of this hotel are accurate…it's a great hotel in a great location, at a great price. Francis Kuria
It was just so comfortable…I will stay here on my next trip. I loved the room, which was homey and made me feel like I was not so far away. Jane Kahengi
I will highly recommend you to anyone!"
"Location was perfect! We walked everywhere, shared suite with my sister and we couldn't have been happier with the room and fully equipped kitchen."
"Your hotel was the nicest place we stayed in during our 5 day Nanyuki trip James